2019 Holiday Specials Boudoir
Do you want to give your partner and yourself the best Christmas present ever this year? Spend a day in the studio getting a glamorous makeover and being coached through a sexy and beautiful photoshoot, and take home your own little black book of boudoir photos to treasure forever.

Our studio is a safe, body positive environment with an all female staff. As the owner and lead photographer for XOXO Alice, Alecia is an expert in photographing women. Women of all ages, shapes, sizes, ethnicities and personalities will receive a truly bespoke experience at the studio.

Each client is encouraged to talk about herself and share why she came in for a boudoir photoshoot. We talk about what is sexy for each client (because you know that is different for everyone!), and if she wants to focus on images that are more beautiful and glamorous OR focus on images that are more sexy and seductive. We discuss what you love about your body and what you might be a little more self-conscious about, so that we can honor you. This photoshoot is 100% for you and about you... we are simply here to provide an artistic eye and guide you through the process.

Our busiest time of year is the fall because a lot of women choose to gift their album to a partner during the Christmas Holiday season. We have a few sessions remaining in August, September, October and early November. If you are hoping to have your digital images and boudoir album completed in time for a Christmas gift, don't delay in booking your session.
A special session fee of $199 is available for all remaining 2019 clients. Digital collections start at $600 and albums start at $1300. Please get in touch at boudoir@xoxoalice.com and we are happy to send you some more information including our full pricing menu.

Mention this special and get a $100 print credit on your order.
We offer sessions to suit every personality. Check out a few examples of our different boudoir and portrait styles below.
Whether you are looking to focus on glamour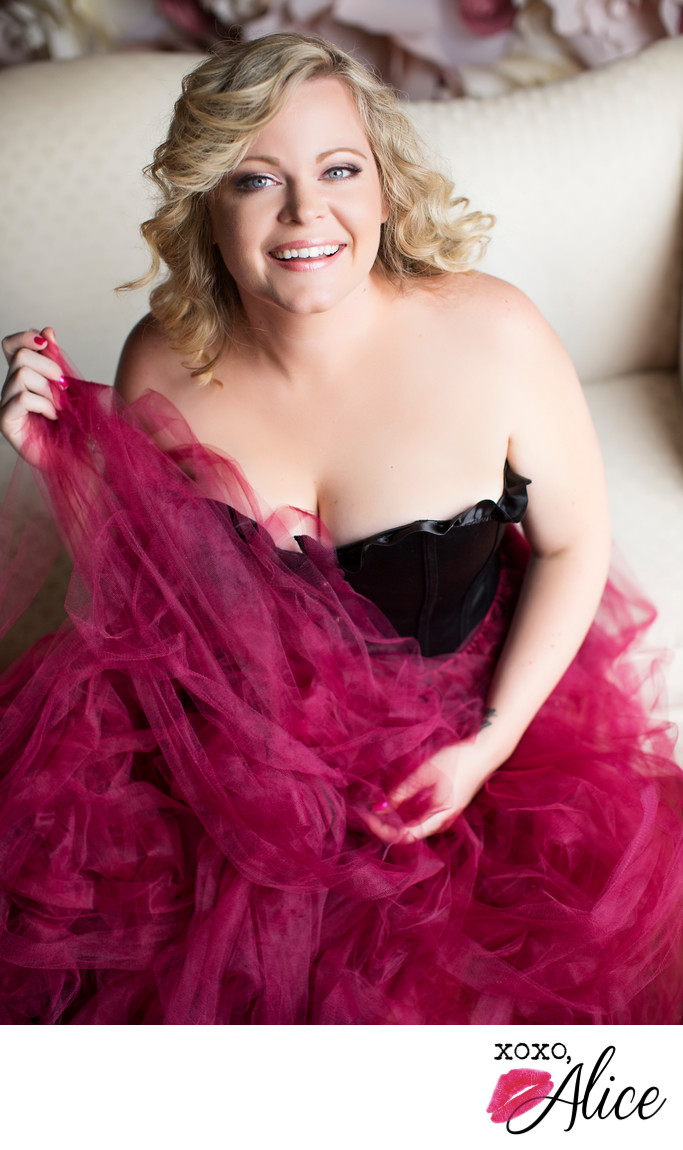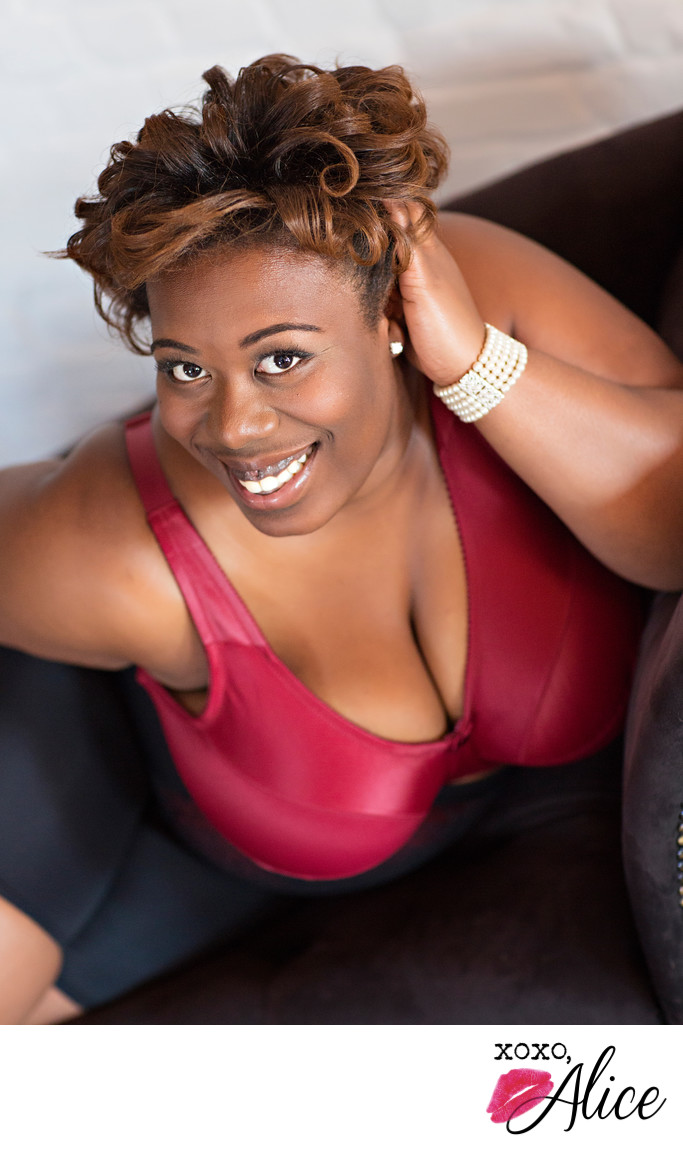 Or sexy and seductive photographs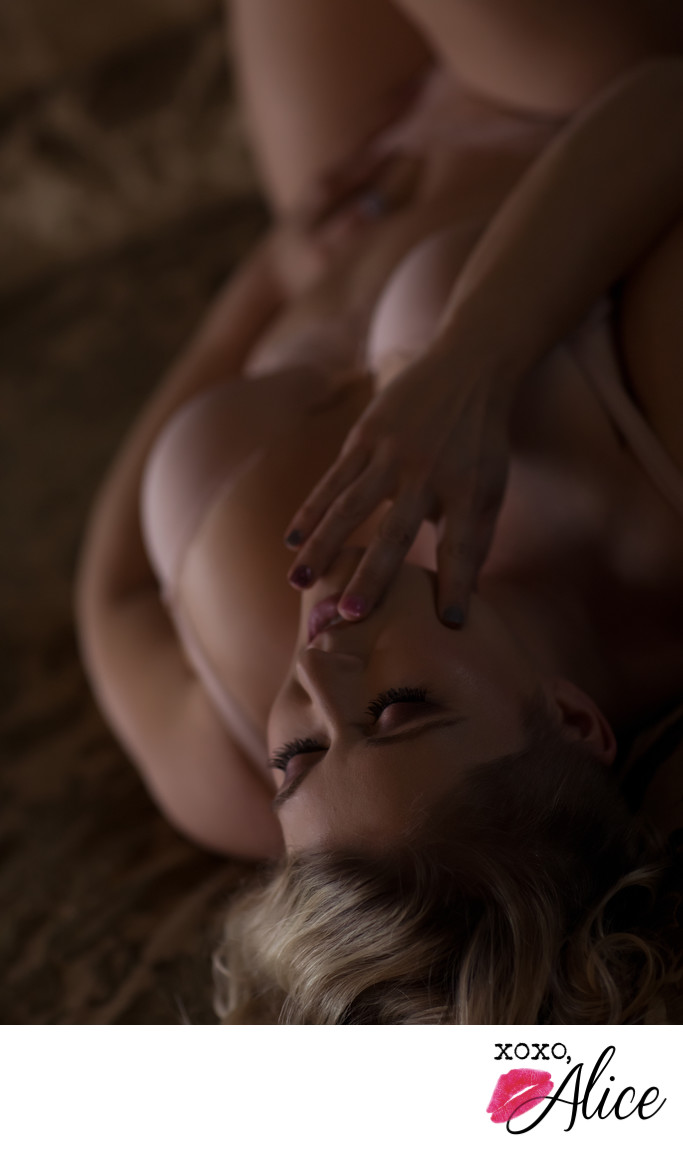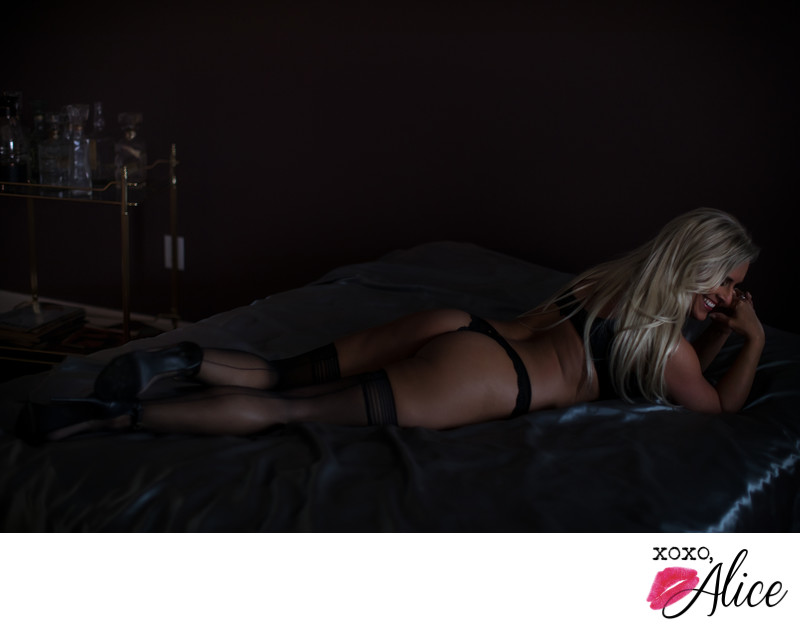 Or you want to look and feel like a ROCKSTAR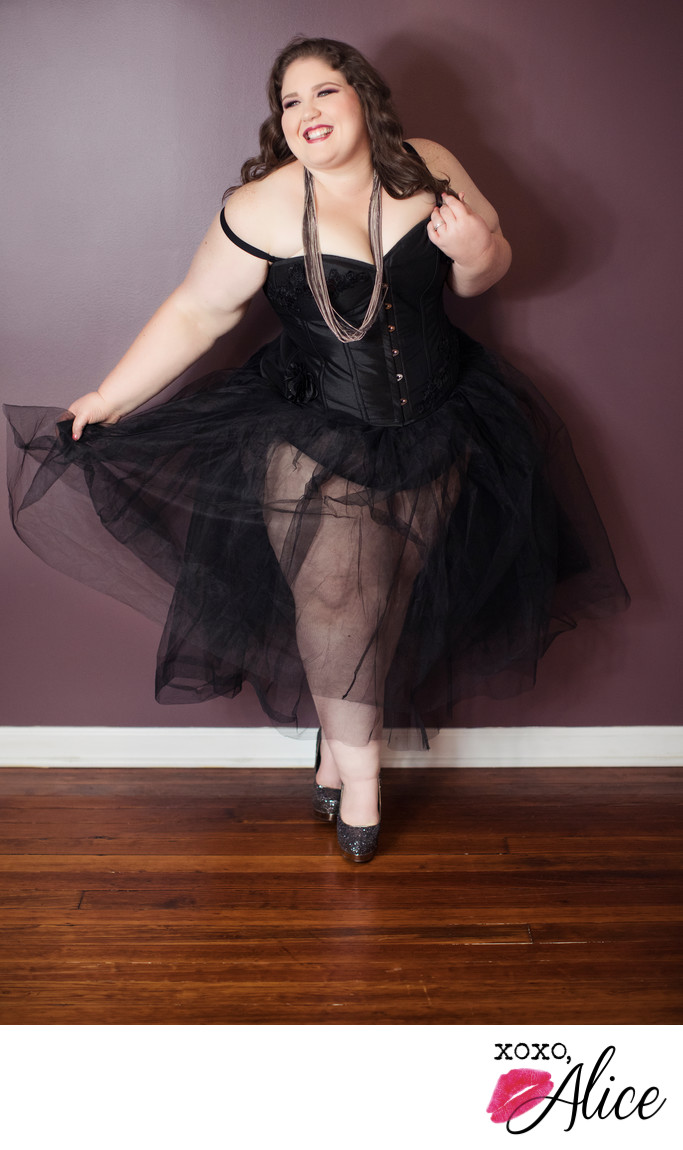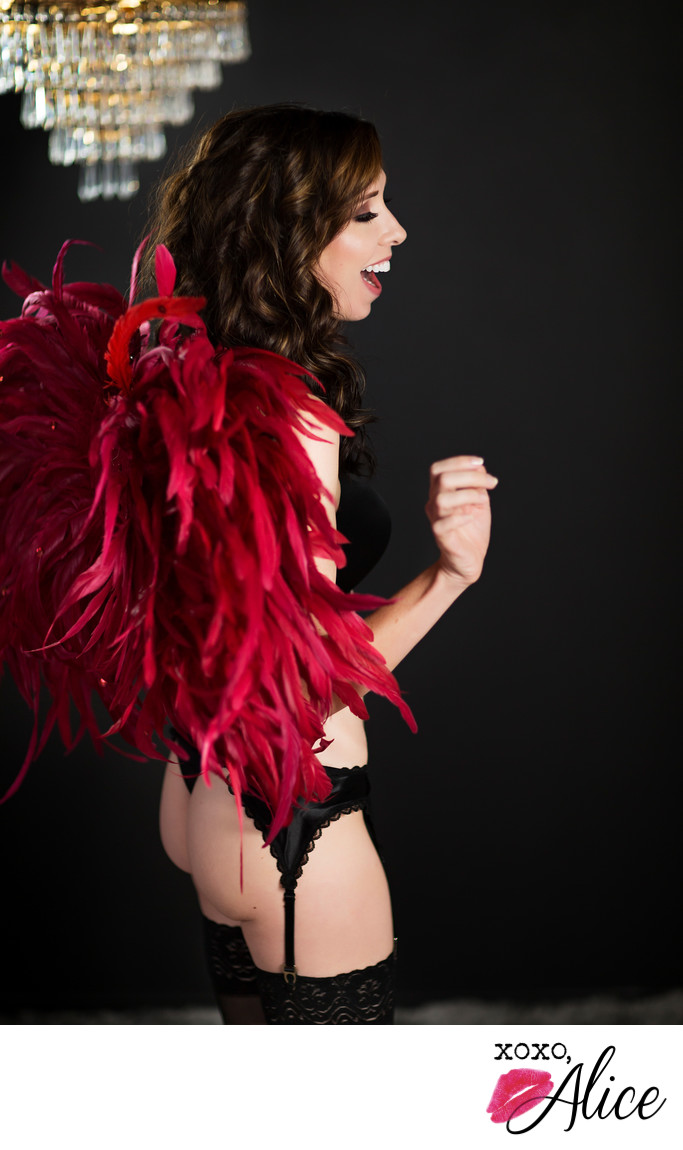 Or remind the world that nerds are sexy too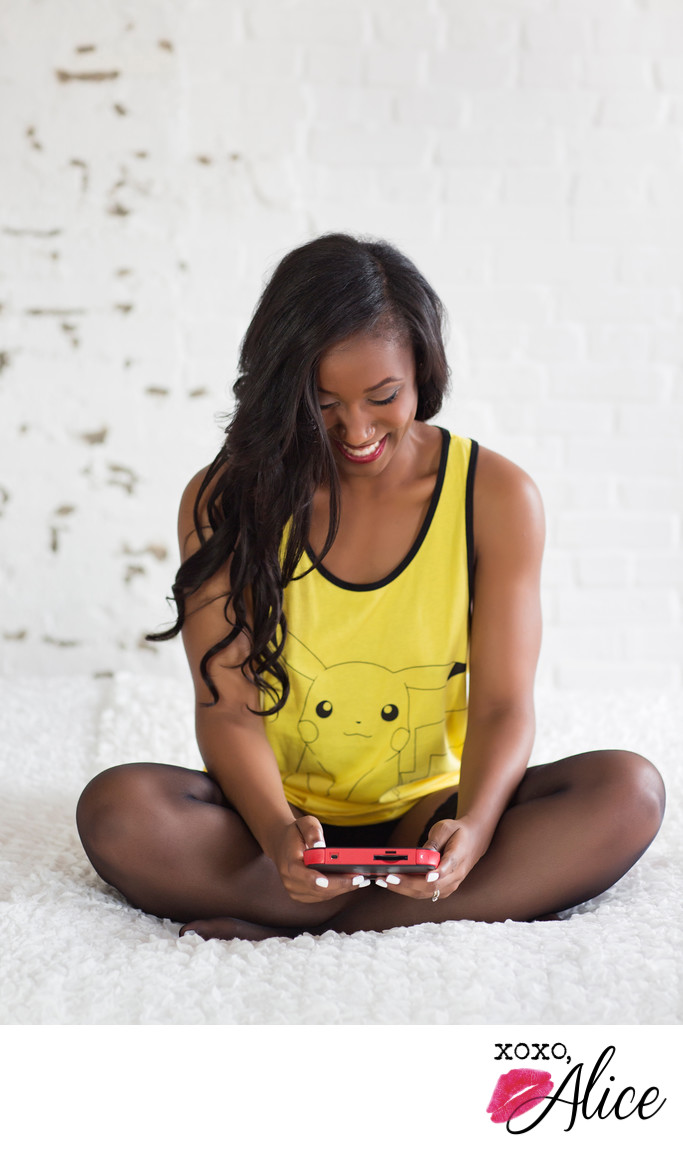 And that cupcakes are delicious and The St. Louis Cardinals kick ass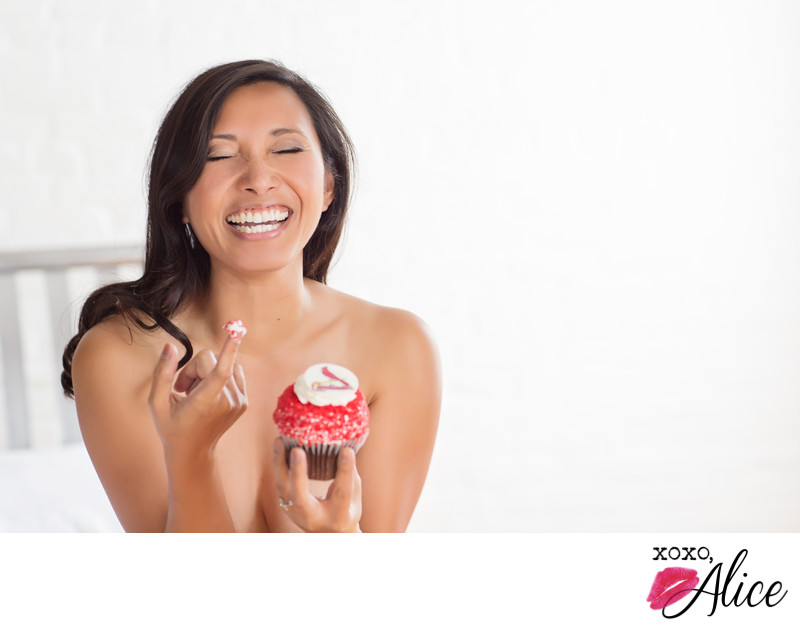 Plus you might just want some hot and sexy photos of your ass ;)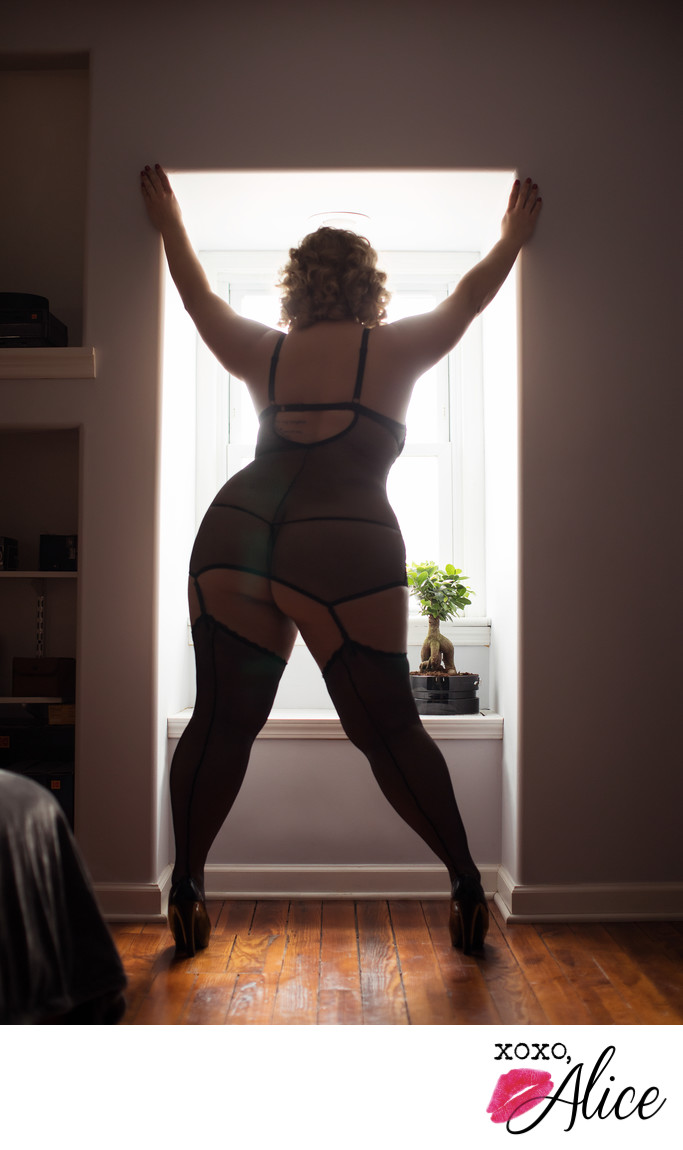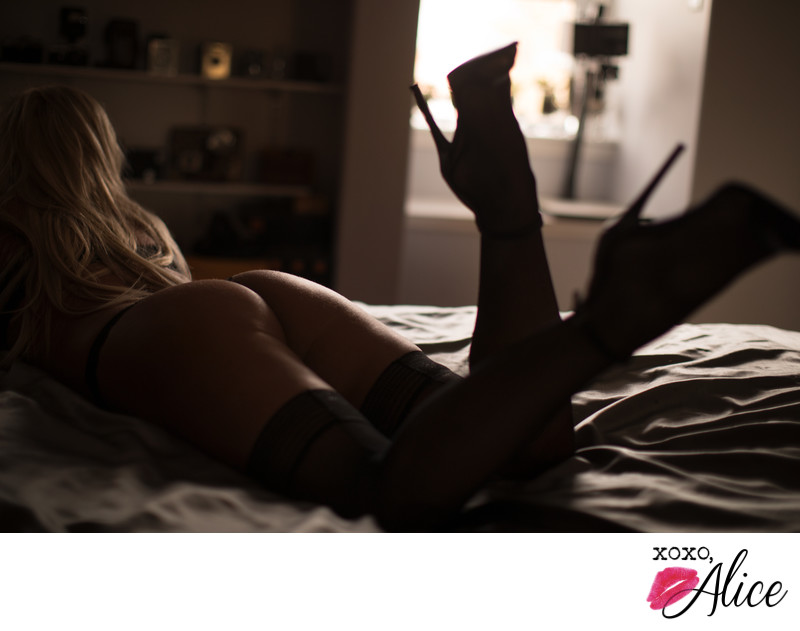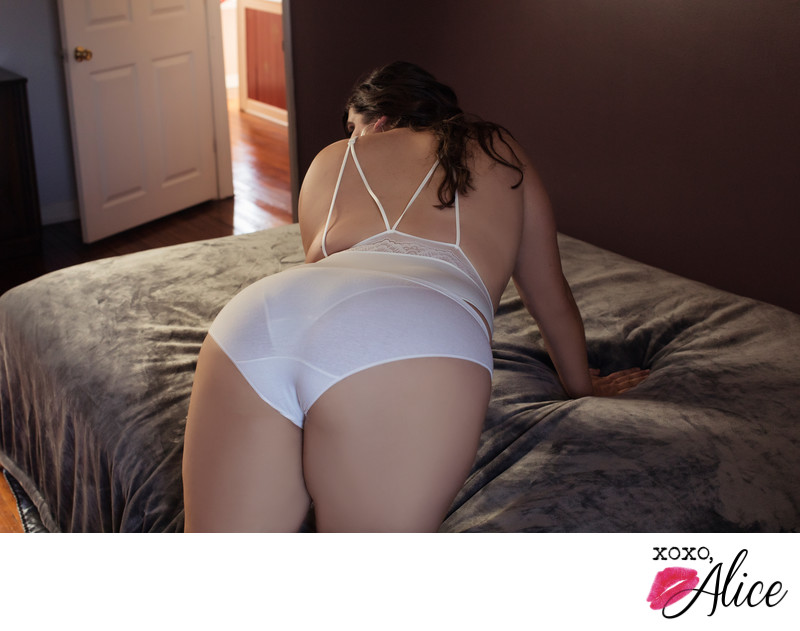 Or simply some flattering images of yourself so that you can see what the rest of the world sees - that YOU ARE BEAUTIFUL.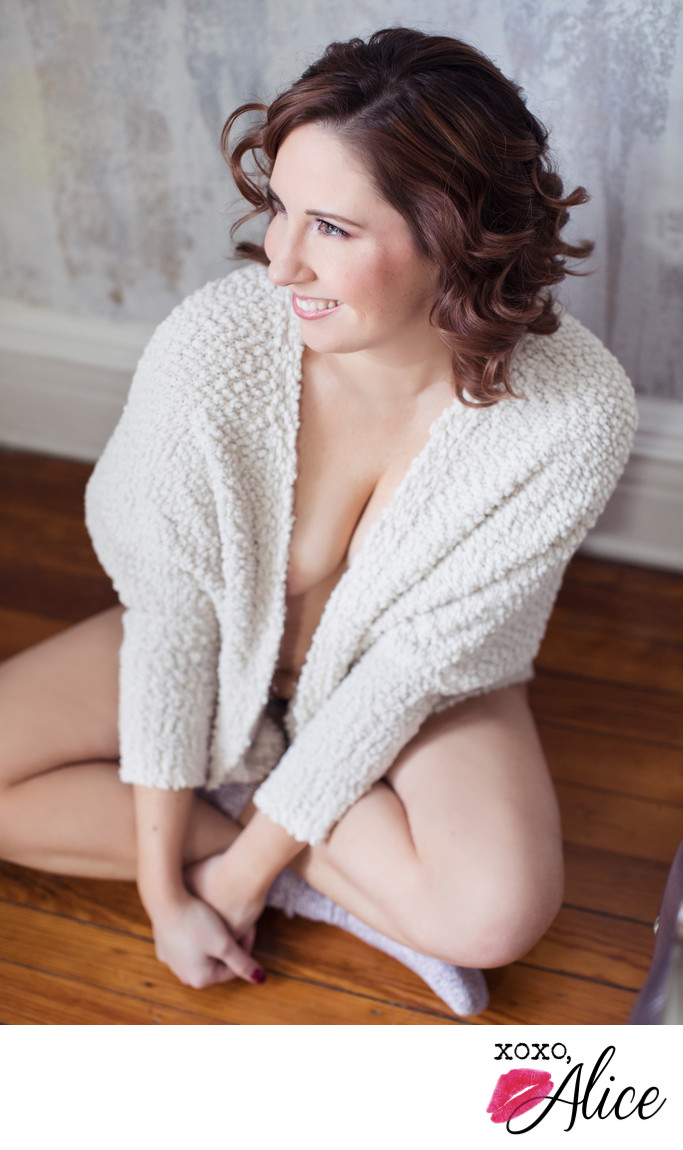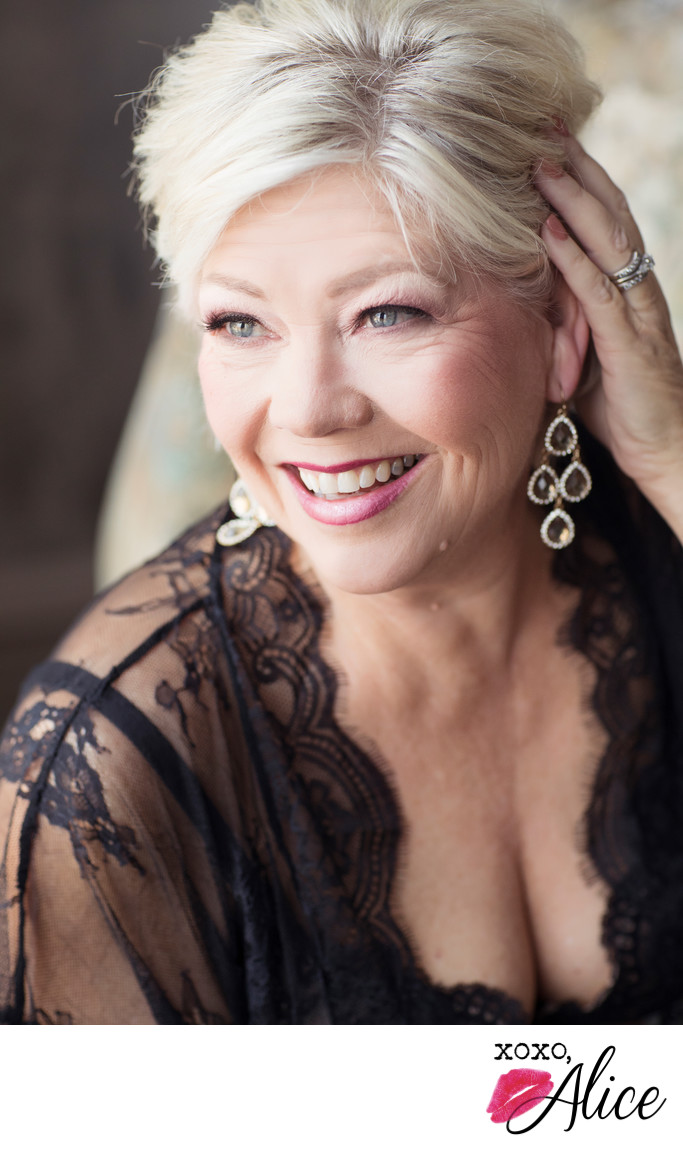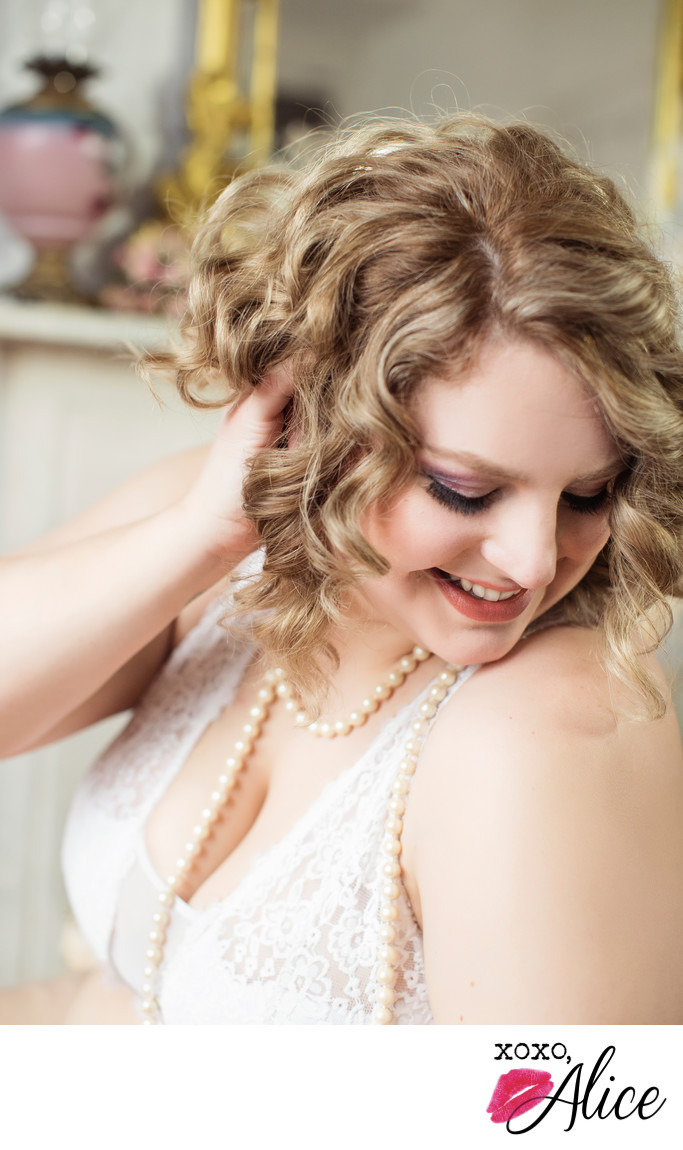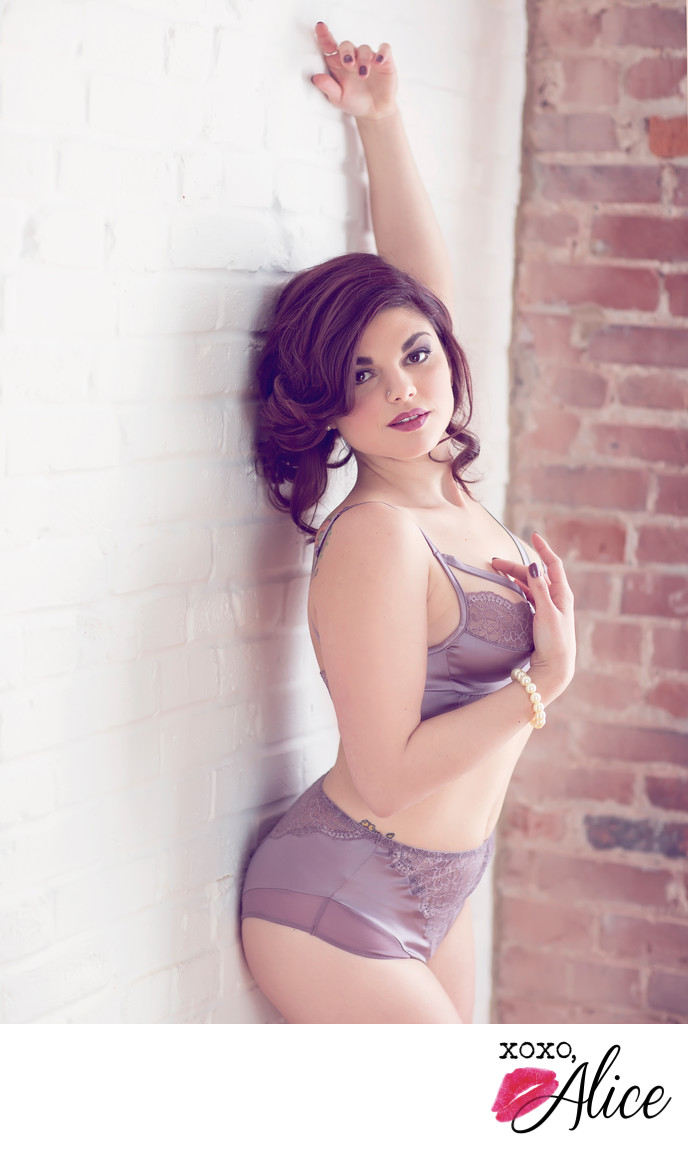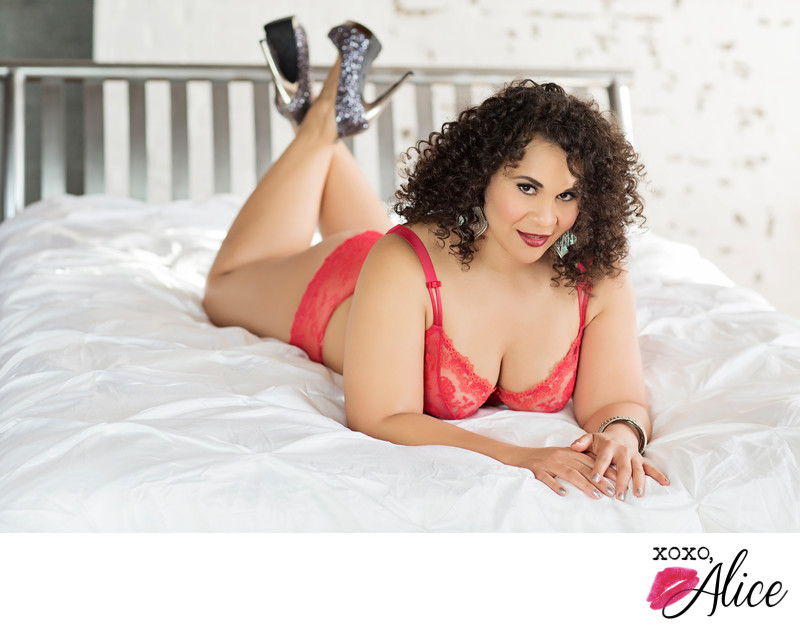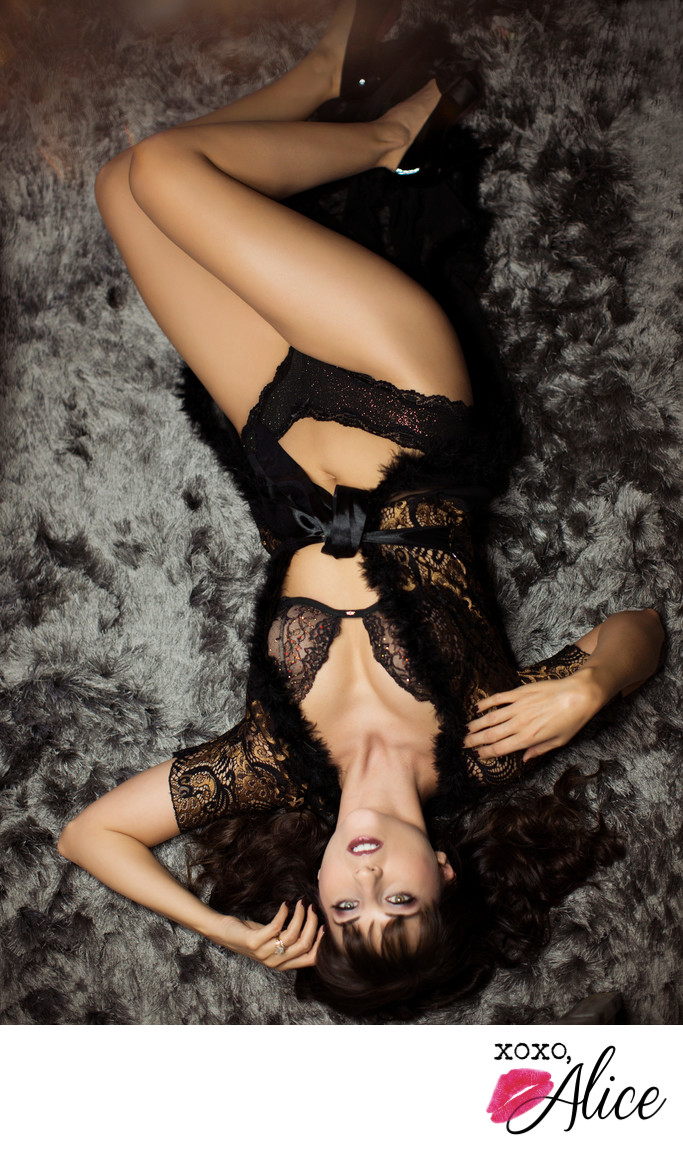 I know we are the right studio for you. Get in touch via email for our complete pricing guide boudoir@xoxoalice.com and give me a call with any questions 808-258-9064. I know it is a Hawaii area code... I promise I am in St. Louis full time. Once upon a time I lived in Hawaii and loved it, and I can't quite seem to let go of the 808 number... I'm a bit sentimental that way.
St. Louis Boudoir Photographer Alecia Hoyt, 2112 Victor St, St. Louis , MO 63104 - (808) 258-9064 - boudoir@xoxoalice.com - Copyright 2019
2019 Holiday Specials Boudoir